Local Business Links

Agribusiness
Arts
Attorneys
Auto/Truck/RV
Cell Phones
Computer
Construction
Clothes/Shoes
Entertainment
Food & Drink
Funeral Homes
Gifts
Insurance
Internet
Mfg/Industrial
Medical
Pets
Real Estate
Transportation

Vincennes Info
Special Events
Knox County
Weekly Photo
Shopping
Areas:
Main Street
Hart Street
Willow Street
Sixth Street
Kimmell Road

On-Line Business Directory

Vincennes, Indiana

---
TRY Knox County: Triathlon and Duathlon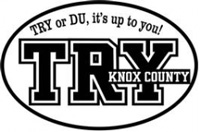 Remember those New Year's resolutions about getting in shape. Well here is your first reminder. Early registration has started for the 2018 TRY Knox County Triathlon or Duathlon hosted by the Vincennes City Parks and Recreation Department in Vincennes, Indiana. This year's event will be held Sunday, June 10th starting at Gregg Park in Vincennes. The Triathlon is a 200 Meter Swim, 10 Mile Bike ride and 5K Run. The Duathlon is a 5K Run, 10 Mile Bike ride and a 5K Run. Register now and get a discount and start training. For more information call the parks department at (812) 882-7285.
Register TRYknoxcounty

---
Art Walk

Join in the fun of the monthly Art Walk in downtown Vincennes the first Friday of each month. There is artwork by local artists and snacks. Several art galleries join in opening their collections for extended hours on these Fridays.

---
Walk With a Doc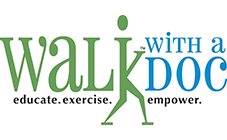 Take a walk! Well that can be good advice especially for your health. Locally in Vincennes now at the Recreation Center on the campus of Vincennes University every Saturday morning at 9:00 you can find a group of walkers headed by a Good Samaritan Hospital health provider. You donít need any special gear and there are no special rules. Just put on a pair of comfortable shoes and walk alone, with friends, a partner or family or with a group. Itís a personal preference.

---
Camp Wildwood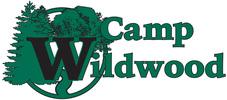 Need a place for your next meeting or event why not try a nice wooded area with a lodge and plenty of space right here in Vincennes. Camp Wildwood facilities can be rented for your group.
Advertise your business on ShopVincennes.com All trademarks, product names and company names or logos cited herein are the property of their respective owners. Reference to any products, services, or other information, by trade name, trademark, or otherwise does not constitute or imply endorsement, sponsorship or recommendation thereof by ShopVincennes.com . Copyright © 2017, ShopVincennes.com.